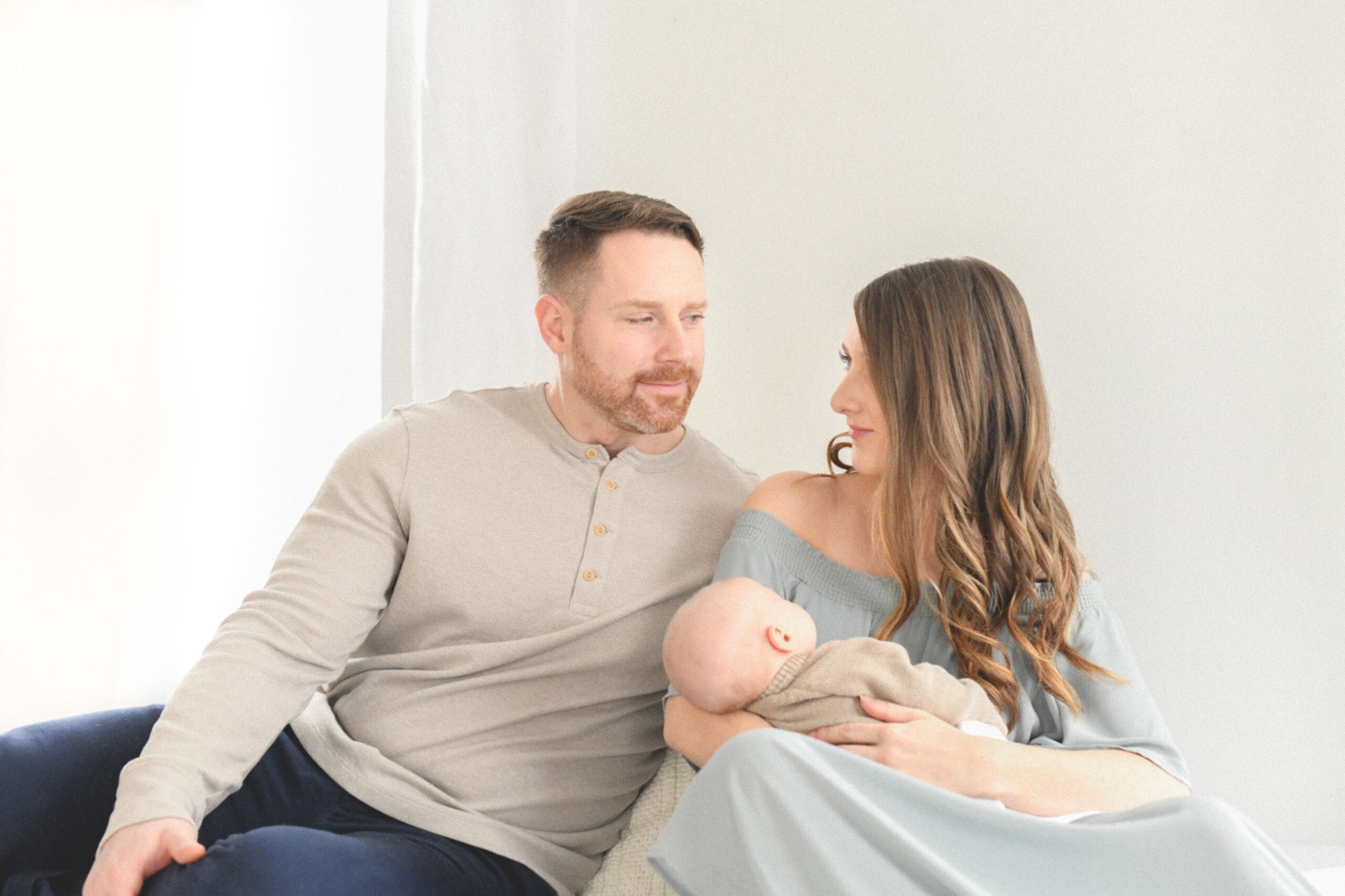 So, you're planning to update your family photos or maybe you're hoping to do a quick maternity photo shoot; you've done some research and have found a few photographers that you think you could click with and you love their style. Fantastic! While I could ask loads of questions about how they will serve you and meet your families needs, I only have one question for you (for now) - how are you going to go about selecting a location for your family (or maternity or milestone) portraits? In today's post, we discuss both general locations for consideration and some locations where I specifically love to shoot!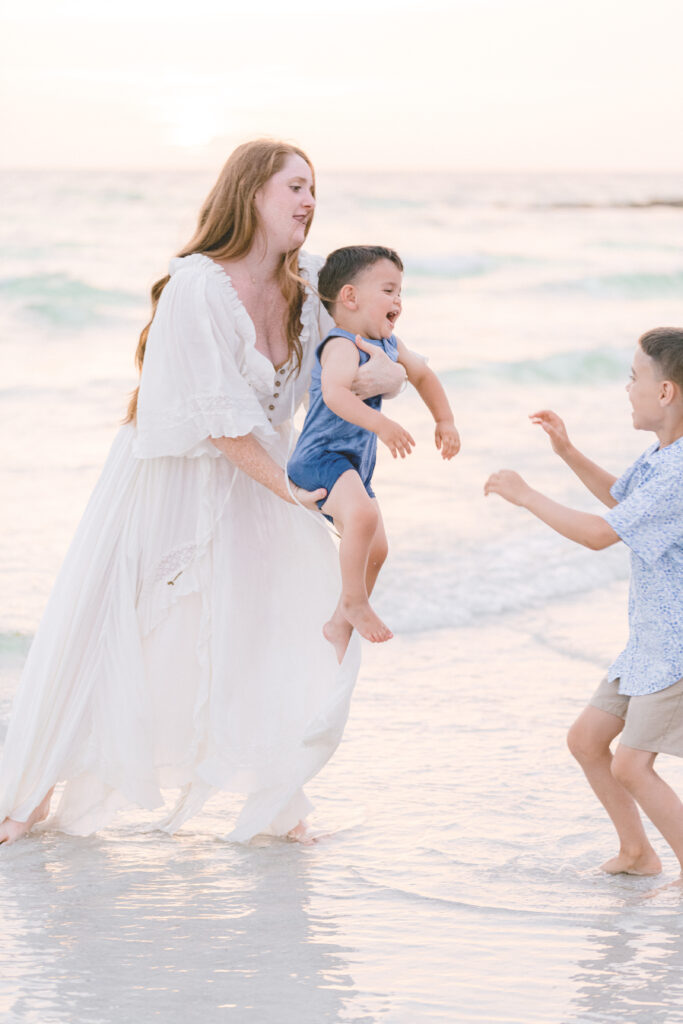 Why Consider an Indoor Location for Your Family Portraits
When selecting a location for your family portrait session, there are a few things you may want to consider to ensure your portraits are everything you hope they'll be. First, you might consider whether an indoor session is better for you versus an outdoor session. For example, session types such as a newborn session or a three month milestone session are typically done indoors. Also, if your schedule is not very flexible, an indoor session can reduce the impact any unfavorable weather has on completing your session on your time.
If you do move forward with an indoor session, choosing between a studio session versus an-in home lifestyle session is also important. Not all photographers have a studio to shoot in, so that may not be an option. Likewise, not all photographers shoot lifestyle sessions, so knowing what type of session you want is key to answering this question and to selecting the right photographer.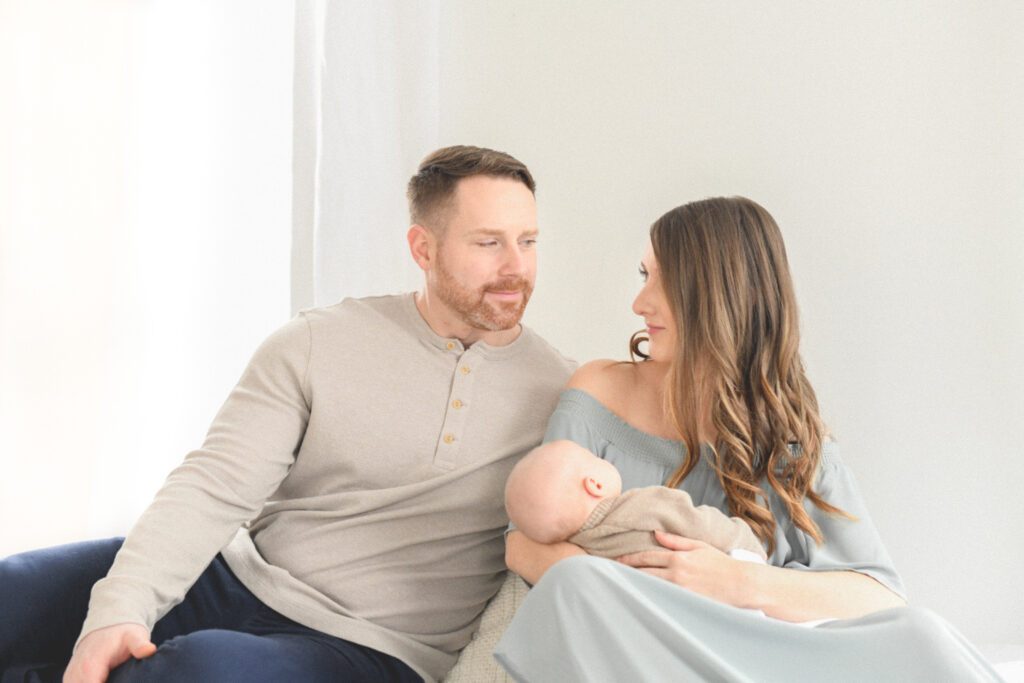 An indoor portrait session with Molli Dill Photography is typically held in studio. While I do shoot in home on occasion, these session are limited and are really only considered once my clients and I are sure that they have enough natural light to do an in-home session.
Why Consider an Outdoor Location for Your Family Portraits
Outdoor sessions are great for family sessions, maternity sessions and milestone sessions. When choosing to have an outdoor photo session, you and your photographer should consider time of day when selecting a location. For example, if you're planning an area or park with tall trees, you may have a gorgeous backdrop, but may want to shoot a bit earlier than golden hour so that you get better light for your photos. Likewise, if you're planning to have your photo session outdoors in a wooded area or with a wooded backdrop, you might want to consider time of year along with time of day. In late fall or early spring, deciduous trees (maples, oaks, birch, etc.) will have no to minimal leaves, which may or may not meet the look you're trying to achieve in your photos.
For outdoor sessions, typical locations to consider include open fields or preserves with tall grass, local parks with walking paths, wooded areas/forests, creeks, rivers & ponds, and beaches. If you live near or in a big city or metropolitan, city photos may be fun & right up your alley. Or maybe a boardwalk or pier if you live near the ocean but don't want beach pictures. The options are endless, but the key is to work with your photographer to ensure they are comfortable with your location of interest and that they have shot there before and possibly even shoot there often.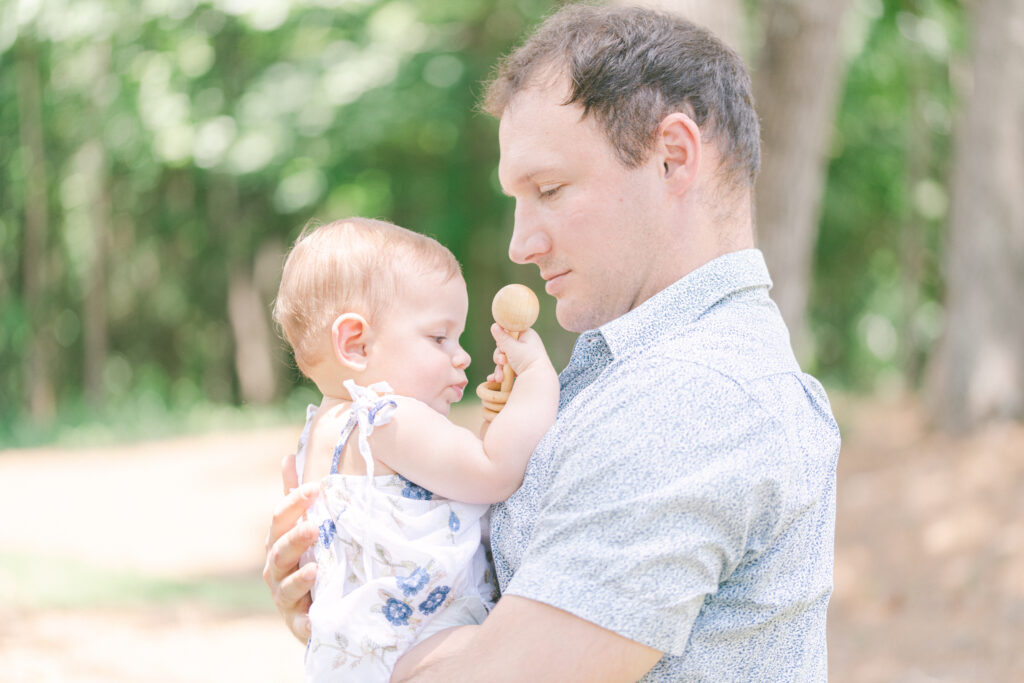 My Go-to Outdoor Locations for Your Family Portraits
When it comes to my go to locations for when I shoot my families & growing families, I recommend locations that achieve the look my families have in mind, and allow for a exploration, curiosity and family fun. It needs to have enough space for toddlers and young kids to run around, and scenery, such as flowers, bushes, trees that will bring out the curiosity in children and give them opportunities to play games (think hide & seek or follow the leader). Some of my favorite outdoor locations for your family portraits include the field or park, wooded areas with paths and the beach. Gardens also make great locations for less formal family photos as it gives kids the opportunity to explore and really just be kids, either smelling flowers or "working" in the garden.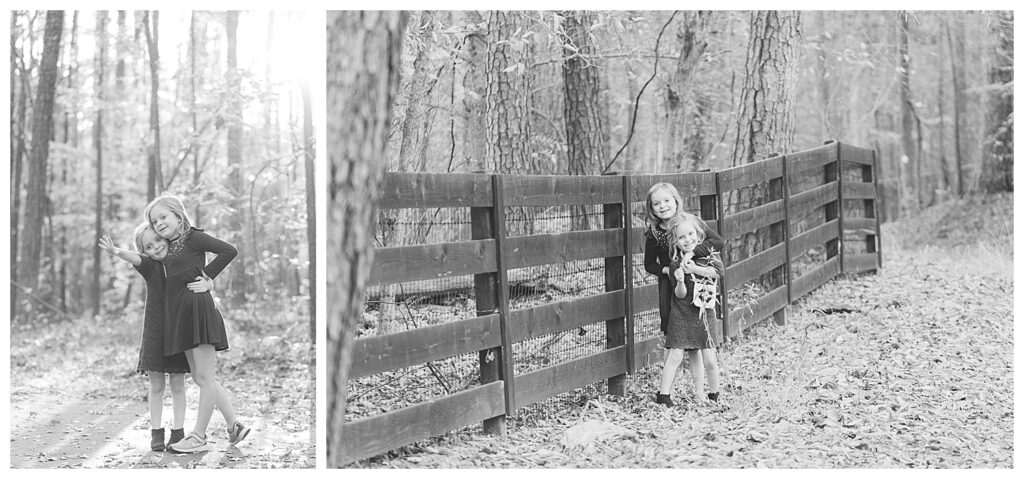 MDP Studio Sessions for Your Family Portraits
Whether it's an intimate maternity session, a newborn session, a milestone session for your sweet babe, or a family session for the busy family with a tight schedule, studio sessions make for great photos. With an increased flexibility of session time and not having to worry about the impacts of weather possibly, studio sessions offer a nice opportunity for some self-care with our highly talented hair and makeup artists in a stress free setting. Add to it, the ability to change wardrobe, and you're bound to love the images we produce and the memories you created.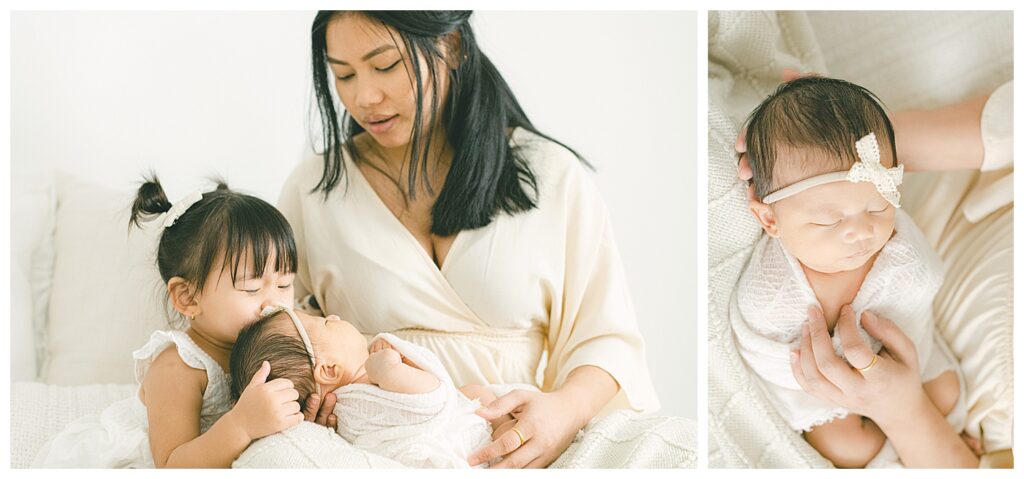 Have questions about selecting a location for your family portraits? Ready to put a date on the calendar? Excellent! Reach out today and let's set up time to chat about how I can help you start planning your next family portrait session!
Molli Dill is a natural light photographer who provides her clients with timeless photographs of their families throughout each stage of life. As a full-service photographer specializing in maternity, newborn, children and family portraiture, Molli's stress free process allows her clients to enjoy capturing life's precious moments. Molli is based in Atlanta, but her work as a destination photographer takes her across the United States and the globe. She cannot wait to connect with you and document your family's story!