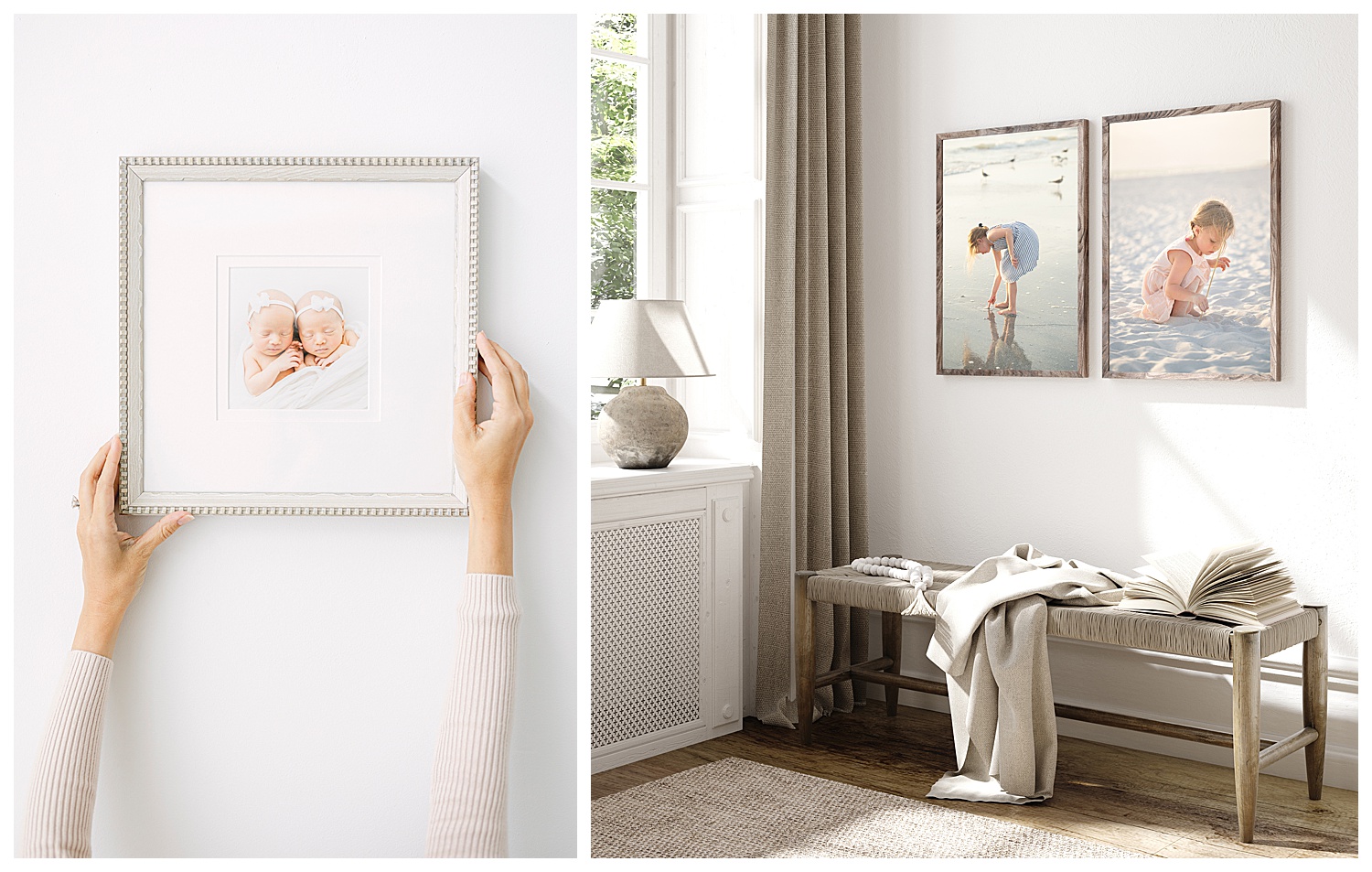 I (and almost every photographer) have heard it a thousand times, "I just want the digitals..." and, that's fine, maybe that is all you want, and maybe you're great about taking those digital photos and printing them; that's awesome and I applaud you if you are (because as a photographer, I struggle to print the photos I take of my girls). I have a few questions for you though:
When you the last time you actually printed the digitals you paid for? Are you showcasing them to friends and family in your home? And if so, how?
Do your kids flip through albums and smile at the goofiness or how cute they were as babies? Do they comment how beautiful you were in your wedding dress or how handsome their dad was in his tux?
If you answered no to any of those questions and don't recall the last time you printed photos yourself, you're not alone. So, let's talk about why you should consider more than digital photos from your next portrait session.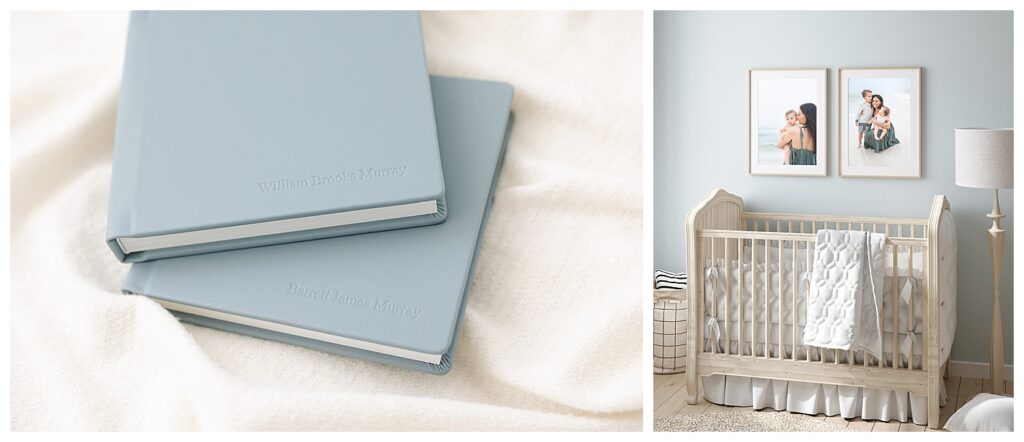 I've been there and I've said it too, "I just want the digitals." Heck, I even remember being frustrated that our wedding photographer was charging extra for a CD-rom with the digitals but was INCLUDING an album in her fee. Looking back now, I realize I was crazy; and here's why: ten years and two babies later, I have our wedding album and a handful of prints of my girls hanging on the wall. I don't have any newborn photos printed of either child. So what's a mom to do? Enter full-service photography...read on and I'll tell you more!
Wanting More than Just Digital Photos
To solve my own problem of not having tangible memories, I recently started ordering albums for each of our annual family photo sessions and I ordered them through the photographer that took our photos. You heard me right! Even as a photographer, I pay someone else to print and frame photos or design and order albums for me. You may think I'm crazy, but looking back over the past ten years, I call it practical. Life gets busy and I know from my own personal experience, that I will not get those photos printed, bound, framed, hung, etc. unless I pay someone else to do it. It's that simple, and to me, it's also that important. That's why I work with photographers that offer full-service portrait experiences, and that's why I've built my photography business around providing my families a full-service portrait experience.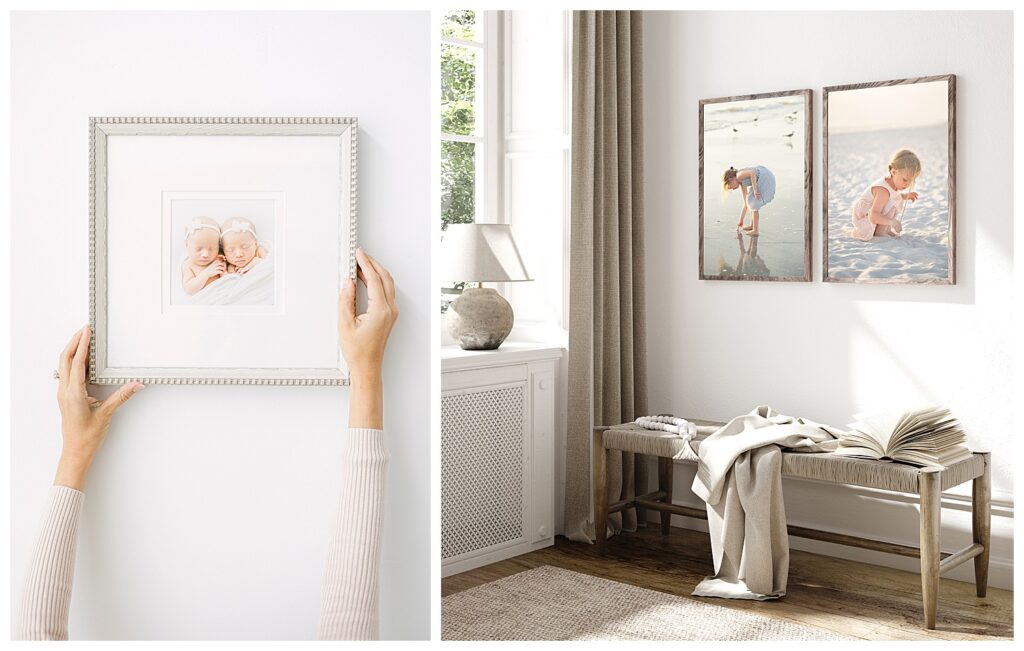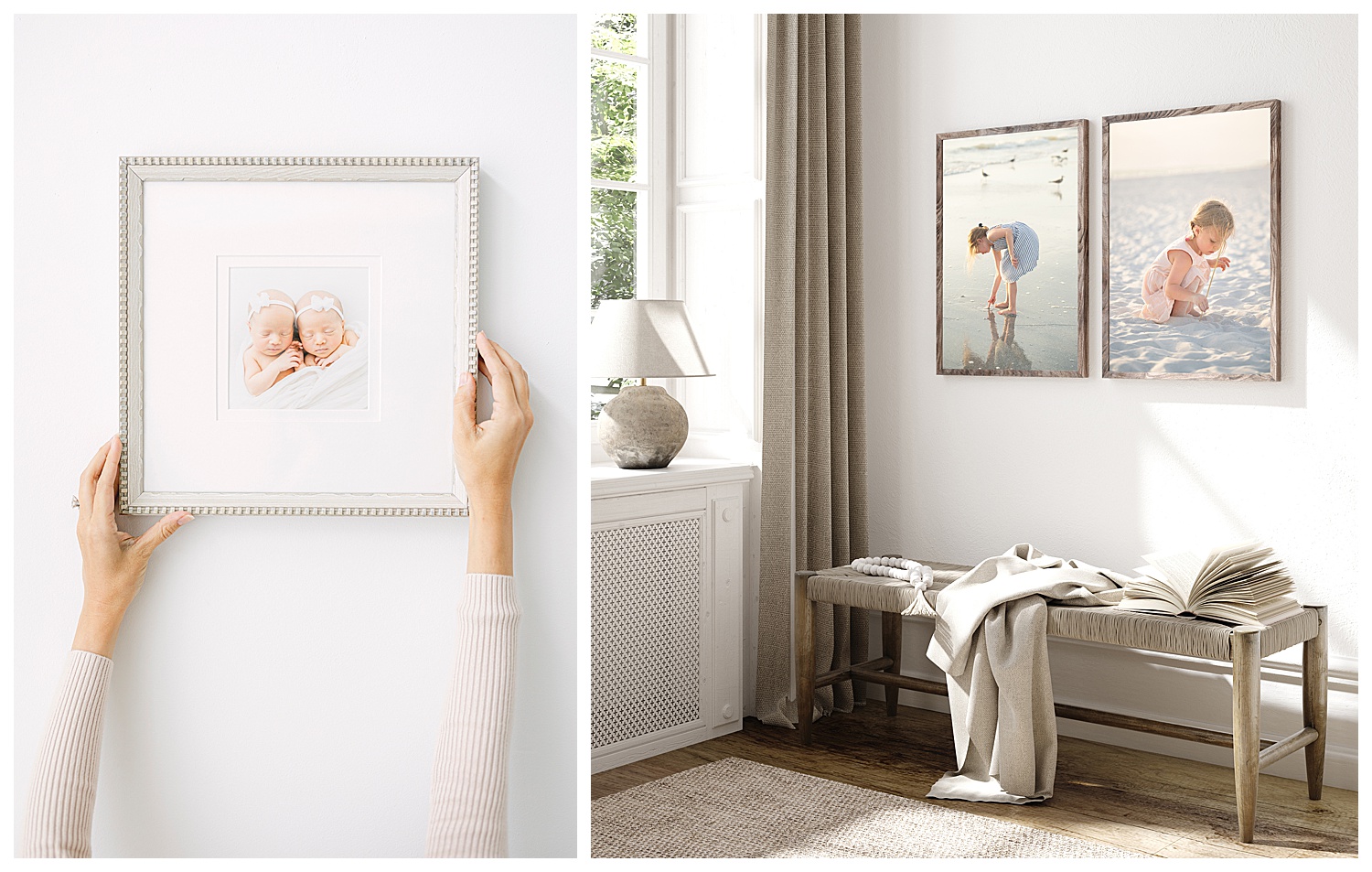 The Full-Service Photography Experience
So what is a full-service photography experience, you may be wondering? Great question! While full-service photography experiences may be different between photographers, the objective should essentially be the same. With a full-service photography experience, the photographer looks to offer services to their clients, which will remove tasks related to the portrait experience from the client's to-do list and complete those tasks for the client. This could include offering client wardrobes or style coordination services, hair & makeup coordination, etc.
Some photographers include these services in every session they shoot, while others offer them as an upgrade. That's why, when searching for your next photographer, it is important to understand what that photographer offers as part of his or her fee. You may be asking, "what does this have to do with considering more than just digital photos?" Well, some full service photographers also offer artwork design and printing services to their clients as well. For more information about the MPD full-service portrait experience, click here!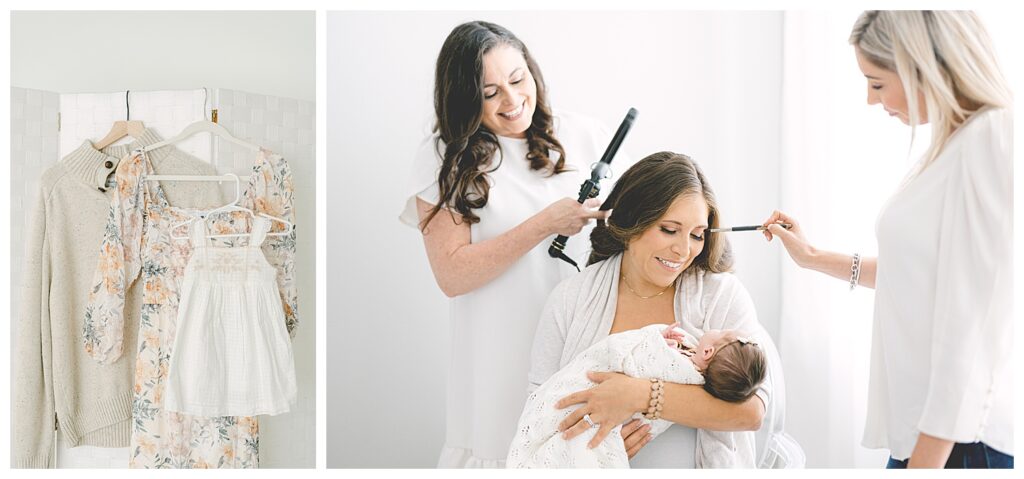 What to do with Your Portraits...
Once your session is complete, the fun of creating artwork to enjoy the photos you took and memories you created, begins. But, in the MDP client experience, we start talking about and planning for this before we even take your photos; so, once you've scheduled design & ordering appointment we are ready to jump right in and enjoy the creative process together! If this sounds stressful or daunting, don't worry; I'll have sample products for you to touch and hold, whether it's a frame corner or sample heirloom album and I've guided many clients through this process, so helping you narrow down your favorites to design that album or gallery wall will be painless and come together in no time at all!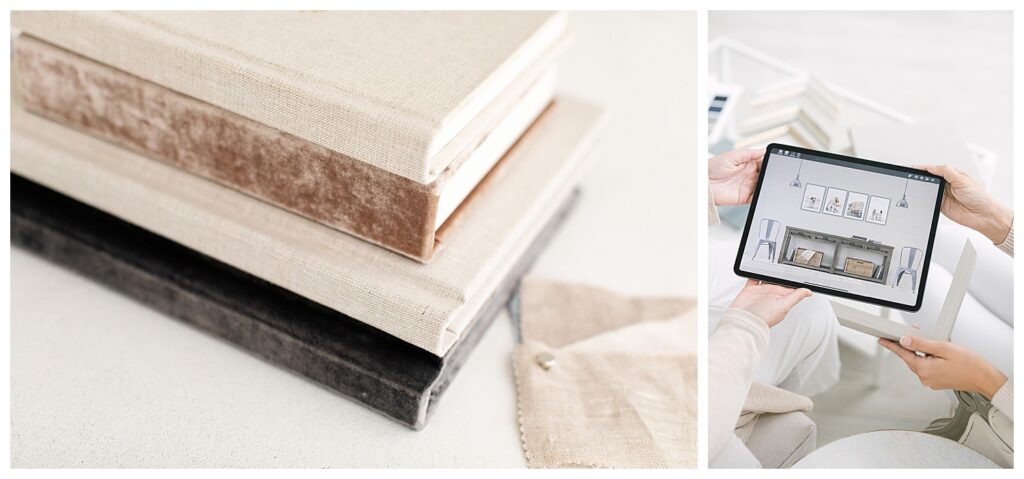 The Finishing Touch
Once we've designed your artwork and you've approved the design proofs, they will be sent to our printer/framer/binder. In some cases, the services provided by some photographers end here. But here at Molli Dill Photography, our service experience has one more step, which is included to take our portrait experience across the finish line. By including installation and delivery in our portrait experience, we ensure that you will start enjoying you family photos immediately. Whether it's personally delivering your heirloom albums, matted prints and/or announcement, or installing your statement piece or gallery wall for you, our goal is to take that final step off of your to-do list and keep this experience stress-free and client focused.
Molli Dill is a natural light photographer who provides her clients with timeless photographs of their families throughout each stage of life. As a full-service photographer specializing in maternity, newborn, children and family portraiture, Molli's stress free process allows her clients to enjoy capturing life's precious moments. Molli is based in Atlanta, but her work as a destination photographer takes her across the United States and the globe. She cannot wait to connect with you and document your family's story!