In today's post, let's talk about styling your session and coordinating your family for your next session! Whether your session is indoors or outdoors, the way we style your session remains the same. We will always include three main elements when selecting family wardrobes:
Color pallet/hue
Texture (material)
Patterns
Let's walk through how this all ties together!
Color Pallet & Hue
When it comes to wardrobe selection, I always recommend that we go with neutrals or earth tones and add in pops of light or washed out color. The reason? Bright colors will attract the viewers eye to the clothing and away from the connection between you and your loved ones.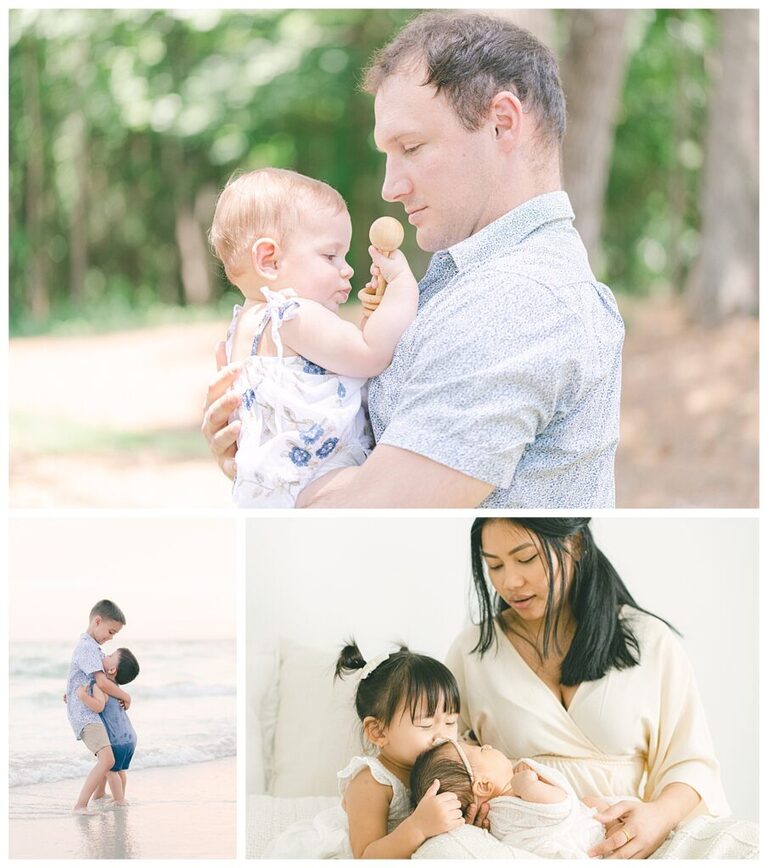 Including Texture when Styling Your Session and Coordinating Your Family
Texture is a key element to your photos, because it adds depth. Whether someone in the family wears a fine or bulky knit sweater or shawl, or your sweet little girl's dress has a tulle skirt, there are plenty of ways to pull in texture. A dress with lace or an eyelet pattern provides a classic & timeless look; or look for a dress, jumper or skirt with light embroidery on it if you're looking for something simple. There are plenty of ways to pull texture in for the men in the family as well, big or small. For that casual look, consider waffle or ribbed shirts; and if it's a more formal look you're trying to achieve, the combination of the fine knit & zipper of a quarter-zip sweater add great, yet understated texture!
Don't Forget the Patterns!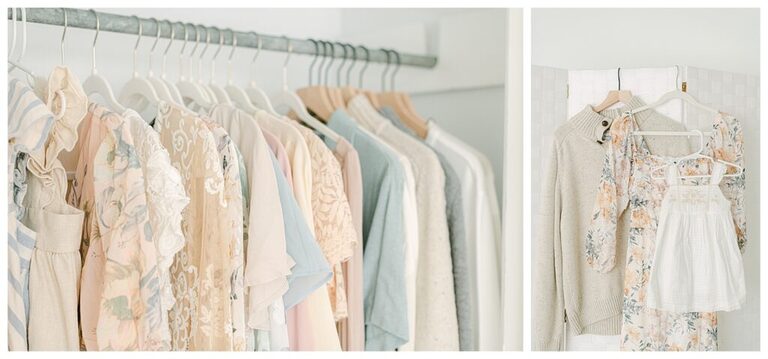 Have you ever looked at someone's photos and just asked "why?" Selecting clothing with the wrong colors or patterns are one of the biggest contributors to this question. That being said, not all patterns are created equal and clothing with light, delicate patterns are an integral part to coordinating your family's wardrobe. Patterns offer an opportunity to pull in coordinating colors from other pieces that the family is wearing without being a distraction in your photos. So the next time you're trying to tie everyone's outfits together, think about where you might add in a pattern. That favorite scarf of your grandmother's that she passed down to you might just be the right piece!
While it may seem like we opened up a world op options this post, I don't want you to be overwhelmed by the thought of trying to figure out how to dress your family for your next session. Not only am I here to offer guidance as you make your selections, but I also have so many options to chose from in the MDP client closet. So, let's take the stress out of planning and leave all the work to me. I'll have options laid out for you to consider when styling your session and coordinating your family for each session you do with me!
Molli Dill is a natural light photographer who provides her clients with timeless photographs of their families throughout each stage of life. As a full-service photographer specializing in maternity, newborn, children and family portraiture, Molli's stress free process allows her clients to enjoy capturing life's precious moments. Molli is based in Atlanta, but her work as a destination photographer takes her across the United States and the globe. She cannot wait to connect with you and document your family's story!